Technology, Process, Strategy & People
Last week the Content Marketing Institute held their annual ContentTech virtual conference. ContentTech provided an opportunity to network, attend scheduled chats with industry thought leaders, and attend sessions by those who know and understand Content Marketing & technology best, all without leaving your desk.
While the agenda was comprised of an impressive array of both speakers and content, we definitely had a few favorites:
Built To Change – The Content Marketing Technology Strategy
Robert Rose (Chief Strategy Officer, Content Marketing Institute and Senior Contributing Analyst at Digital Clarity Group) always has an interesting take on things in the digital marketing space, and his opening keynote was no different. Robert walked through the four layers of a successful content marketing process, illustrating some best practices and showing us how brands that are successfully deploying content marketing are taking a new approach to getting technology and marketing to work together.
On a side note, Robert recently wrote the "Connecting Content Marketing Experiences" whitepaper and has a forthcoming book entitled, "Experiences: The 7th Era of Marketing" that will be well worth reading.
The Content Marketing Paradox: Is Content Marketing Collapsing Under Its Own Weight?
This session by TrackMaven's Ian Walsh was chock-full of interesting insights about the state of the content marketing state, based on TrackMaven's analysis of 13.8 million pieces of content. He showed:
Why brand-generated content is earning such low engagement

The best ways to overhaul ineffective content strategies

Why a few brands are getting the most ROI from their content with the least effort
Ian did a great job of relating the story behind the data and we'd recommend taking a look at TrackMaven's report by the same name.
Nothing Beats a Neuron: Making Sense of Technology and Humanity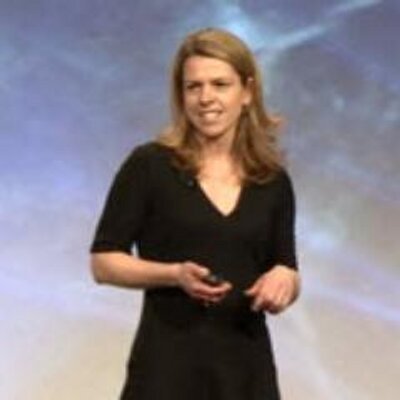 Jeannine Rossignol, Vice President, Marketing Services for Large Enterprise Operations at Xerox Corporation wrapped up the day with a fantatsic presentation that covered a wide range of topics, weaving a consistent thread throughout.
Jeannine took us on a journey that included (or not!) a Darth Vader Halloween mask, shoes and the importance of context, how to avoid missing the mark on persona development, and how optimism elevated Xerox above a noisy marketplace.
The common thread throughout the journey was this:
We agree, from both the marketer's vantage point as well as the customer's (or potential customer's).
She illustrated both via personal experience, starting with a great point for marketers, "Technology without strategy or process will have nothing to enable." In other words, no technology (no matter how advanced) can drive results in the absence of thoughtful strategy, executed with clear goals and tactics.
She then finishes with a recent Gartner assertion that "by 2020, customers will manage 85% of their relationships without talking to a human," stating:
"As you think about your customers and potential customers, never forget that it's them who are in charge of the relationship, and in the future, that relationship, for the most part, will be managed by technology. And even though they might not pick up the phone or sit across from you in a conference room, never forget they're a person. Every opportunity you have, treat them with humanity."
If you missed Jeannine's keynote, or just want to watch it (or any of the sessions) again, CMI has posted the recordings online and made them available until May 26th.
We're very proud to have sponsored this unique event and hope you found it as valuable as we did.